The Three Stooges Tombstone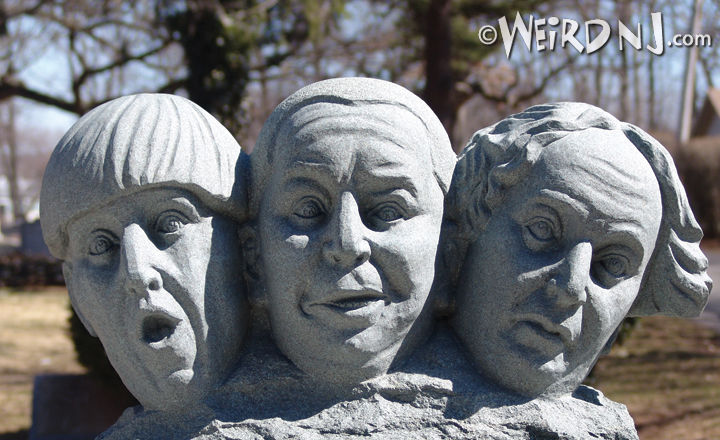 James Bechtold was one of Metuchen's bravest, and dubbed the unofficial "Mayor of Metuchen." A fireman since he was 18, he became the treasurer of the Metuchen Fire Department.
"Everyone loved him," says his brother Bob. "The funeral procession looked like something a president would have had!"

James's gravestone, which is located in Hillside Cemetery in Metuchen was his own idea, and specified in his will. It features artistically rendered lifesize portraits of Moe, Curly and Larry, all with their trademark expressions on their faces. The epitaph reads, "laugh, don't weep, it feels better!"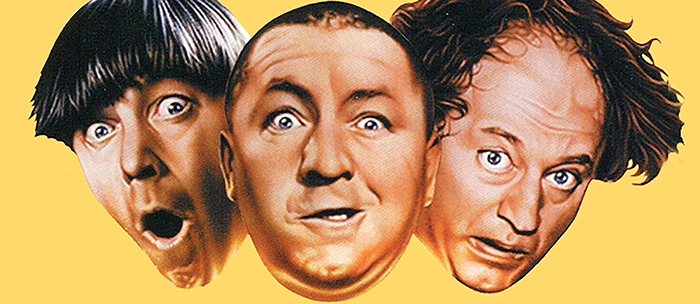 The stone was carved in China because no one in the United States would accept the task due to the laws against copyright infringement. The design came back to the Bechtolds

 four or five times before it was finally approved. Bob says there was one request in his brother's will that he could not fulfill, however. That was James's wish to have a rubber hose line, like those found in gas station parking lots that sound a bell, placed across the roadway next to his stone. His idea was that every time a car rode over it, it would trigger a device to play the Three Stooges theme song.
Obviously James had a great sense of humor, a deep appreciation for the Three Stooges, and intended to "nyuk it up" until the very end, and thanks to his brother Bob, he did.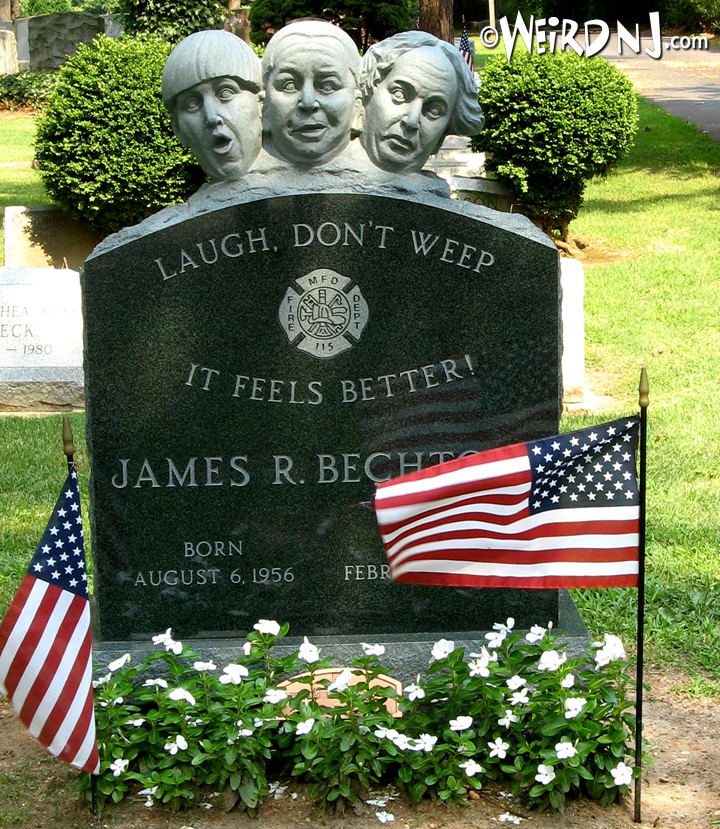 The preceding article is an excerpt from Weird NJ magazine, "Your Travel Guide to New Jersey's Local Legends and Best Kept Secrets," which is available on newsstands throughout the state and on the web at www.WeirdNJ.com and through our Amazon store.
Visit our SHOP for all of your Weird NJ needs: Magazines, Books, Posters, Shirts, Patches, Hats, Stickers, Magnets, Air Fresheners. Show the world your Jersey pride some of our Jersey-centric goodies!