Hey, You Wanna Hear a Weird Story?
Weird NJ has taken to the airwaves! We've started a series of radio episodes called "Waking Weird" which can be heard broadcast live on
WFMU's Wake & Bake
program every Monday at 8:39 am (EST) at WFMU FM and 
WFMU.org
. The stories are told by Weird NJ's Mark Moran and feature accompanying sound collage by 
Clay Pigeon
.
Hear the program archives at www.wfmu.org/playlists/WA.
Subscribe to Weird NJ magazine for 2020!
That's right, Weird NJ issues #54 and #55 can be delivered right to your door in May and October of 2020. (Current and recent issues can be purchased HERE.)
These stories are excerpts from Weird NJ magazine, "YourTravel Guide to New Jersey's Local Legends and Best Kept Secrets," which is available on newsstands throughout the state and on the web at www.WeirdNJ.com. All contents ©Weird NJ and may not be reproduced by any means without permission.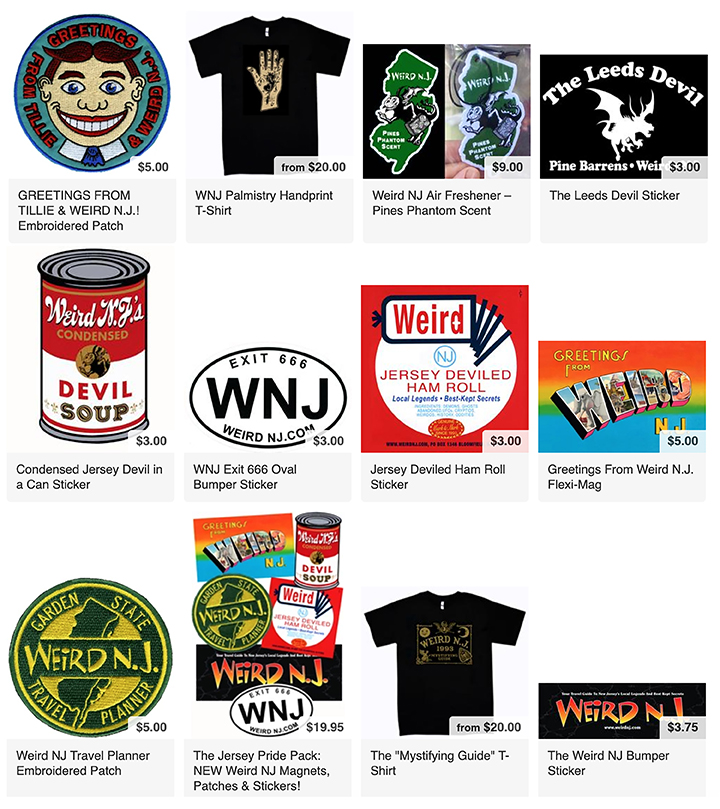 Visit our SHOP for all of your Weird NJ needs: Magazines, Books, Posters, Shirts, Patches, Hats, Stickers, Magnets, Air Fresheners. Show the world your Jersey pride some of our Jersey-centric goodies!